YOUR BEST PERSONAL TRAINER IN CANBERRA, NORTH & SOUTH
Behind every successful athlete is a great coach. And behind our clients is a whole team of fantastic coaches, helping our clients to become the best they can through personal training. At Flames Fitness, we believe that having Canberra's best personal trainer is like having your own expert coach. Every client is partnered with an experienced and qualified personal trainer who will custom design a workout regime for them, taking into account their fitness, their physical requirements and their goals. Our gyms and personal training services are located a short drive away from Canberra City and Tuggeranong so you can conveniently get the most out of your training.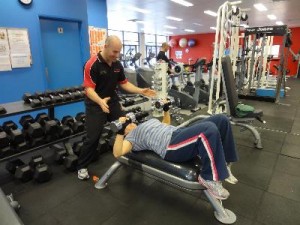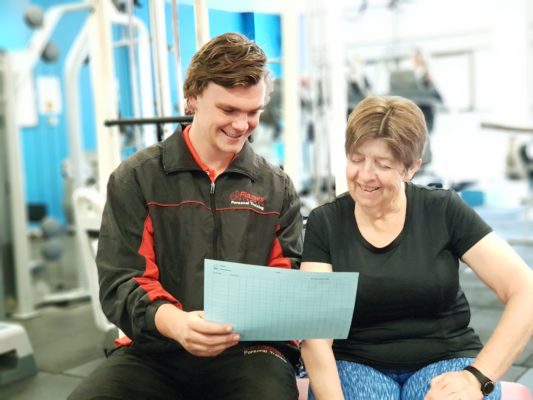 PROVIDING PERSONAL TRAINING YOU NEED TO BE YOUR BEST
We know that every individual is not necessarily an elite athlete, but we've seen first-hand the impact support from an engaged, professional personal trainer can achieve. Established in 1996 by Quinten Brown, Flames Fitness in Phillip and North Lyneham offers a unique level of service that ensures every member receives all the benefits of having their own personal trainer but at a fraction of the usual cost. Our personal trainers are there when you need them most but not standing over you when you don't, allowing them to devote their day to helping a small number of like-minded members at the same time, saving you money on every session, yet still giving you all the attention you need.
Our personal trainers adopt the best training methods and are there to deliver the end-to-end support you need to get the most from your workout. They will set up all the equipment, and provide the guidance and instruction you need to exercise safely and effectively. Your personal training sessions will include guidance on correct form and best techniques, suggestions for dietary changes and good old-fashioned encouragement to ensure that you get the most out of your training. Each training plan is designed specifically for your needs and with a view to helping you achieve your unique health and fitness goals, from weight loss to strength enhancement and even injury rehabilitation and basic mobility.
A custom path to fitness
With more than 80% of gym members across Australia saying they rarely – if ever – use their gym membership, Flames Fitness in Phillip and North Lyneham identified the need for a different approach. Rather than "leave you be" until your membership is due again, we provide the ongoing, holistic support you need to reap the benefits of a healthy, active lifestyle.
We understand how daunting it can be to embark on your first exercise regime, so expect our expert team to design the best plan for you and provide the ongoing support you need so you never have to figure it out on your own. We even give you friendly reminder calls if miss a session to help you stay focused and motivated, so you can sustain and deepen the benefits of your workout.
LOOKING FOR THE BEST PERSONAL TRAINER IN CANBERRA?
Thanks to our personal approach, we are proud to say that more 99% of our members are regular users of our gyms. What more proof do you need that the custom Flames Fitness approach works?
Why not see for yourself? Come in to experience the Flames Fitness difference and visit us at one of our Canberra locations. We look forward to seeing you very soon at our North Lyneham or Phillip facilities, just a short drive from Canberra City and Tuggeranong respectively. Discover a new approach to health and fitness with one of the best personal training gyms in Canberra today.